List of Recommended Foods
Please Note: It has come to my attention that ALL foods containing fish meal, that are manufactured by the Diamond Company's facilities, are NOT ethoxyquin-free. All brands that contain ethoxyquin contain a notation in their description below.
---

Taste of the Wild - TotW is manufactured by the Diamond company, like Chicken Soup for the Dog Lover's Soul and Premium Edge. This is their 'top of the line' food. There are three formulas, each of which are grain-free, and have several high quality meats in them. This is probably the most affordable grain-free food available right now. This food is not ethoxyquin-free.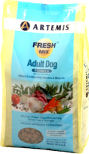 Artemis - Their "Natural 6 Mix" food is very similar to Canidae*. Please note that, although some of their foods DO contain brewer's rice/yeast and/or natural flavors, I still recommend it, as a brand, because their meats are human grade, and the food does seem to be high quality. This food is not ethoxyquin-free.

Innova - Natura makes four different dog foods, all of which can be found by clicking on 'Innova' to your left. NOTE: Natura was bought out by Proctor & Gamble, the makers of IAMS. This likely means that the quality of the Natura brands is going to decline, and be advised that they have up to 6 months to change the labels after making a change to the formulas. I will be following this acquisition closely, and unfortunately may have to remove Natura brands from my list of recommended foods.

Horizon - Horizon makes three product lines: Legacy, which is grain free, Complete, and Pure, which is a frozen raw diet sold in patty form.
Wellness - This food can be a bit rich for some dogs, but it IS a very high quality food.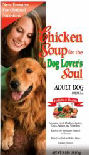 Chicken Soup for the Dog Loverís Soul - This is a food made by the Diamond company. Before TotW came along, Chicken Soup was their highest quality food. This food is not ethoxyquin-free.
Before Grain - Merrick makes this food. It is grain free.

The Honest Kitchen - The Honest Kitchen is a dehydrated food that you add water to just before feeding it. You can also add your own meats - raw or cooked - if you like. They make a couple of grain-free formulas and several low-grain ones. Don't let the prices scare you. A 10lb box makes approximately 40lbs of food. If you do the math, The Honest Kitchen is about the same cost per pound as many of the brands of kibble that I recommend. This is an excellent food for traveling or camping, because it's lightweight and will not spoil.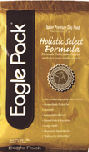 Eagle Pack HOLISTIC - (please note that their Holistic formulas are the ONLY ones I recommend buying). This food is not ethoxyquin-free.

Premium Edge - This food is made by the Diamond company as well, and is a 'step down' from their Chicken Soup line, but much better than their base line, which is simply named Diamond. This food is not ethoxyquin-free.

Dick van Patten's Natural Balance - Only two of Mr. Patten's dog foods contain meat as the first ingredient, and it is a whole meat instead of a meat meal. However, they do have a meat meal listed as the third ingredient, so I'm going to include Natural Balance on my list, but I would only use the 'original' formula or the 'organic' formula, because all the others contain potatoes or rice as the first ingredient, which means that's what the bulk of the food is made of. This food is not ethoxyquin-free.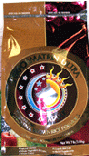 Performatrin Ultra - I'm including this food despite the fact that it contains menadione, because the rest of the ingredients list is so good. I would not feed it as the ONLY food your dog eats, though; I would use it as part of a rotation.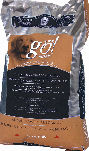 Go! Natural - This company has three product lines; Go! Natural, Now! Grain Free, and Summit. They do include menadione in almost every formula, though it is not listed specifically as menadione on the label (it's listed simply as Vitamin K). However, I am still going to include it, to be used as part of a rotation (like Performatrin), because all of their ingredients come from the US and Canada with the exception of the lamb, which comes from Australia/New Zealand.

Orijen - This is a biologically appropriate food for all breeds, but is only available in certain areas of Canada and the US. It can be purchased online, however.

Acana - This food is made by the same company that makes Orijen, but it is not grain free. Like Orijen, it is currently only available in certain areas of Canada and the US.

Dog Whisperer by Cesar Milan - This is a brand new food to my list. I do not have any experience with it, and to my knowledge, it is only sold at Petco, but it appears to be a decent quality food. I could do without the brewer's dried yeast ingredient, but this food is by far the best of the 'Celebrity Named' dog foods.

Nature's Variety - Nature's Variety makes three product lines; Instinct, which is grain free; Prairie; and raw patties that are kept in a refrigerator or freezer. All three are good foods, even if they do contain a few ingredients that are probably not all that important or necessary for dogs.

Merrick - Merrick is a relatively new manufacturer, but so far, I'm impressed!

Halo (Spot's Stew) - The only thing that concerns me about Spot's Stew dry foods is the actual meat content, since they use whole meat instead of meal. However, it is a low-grain food and appears to use quality ingredients.

Blue Buffalo - This food made its debut, and is still available, at PetsMart, and is now making an appearance in other stores as well. Their 'Wilderness' formula is the better of their three product lines.

Fromm - Fromm currently has three different product lines; Classic, Gold, and 4-Star. The 4-Star line is the most pricey, but it also has the most variety, including a couple of grain free formulas.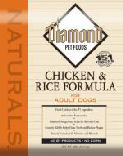 Diamond Naturals - This is one of Diamond's newer foods. It's a step up from their base line (Diamond), but not quite as high quality as Premium Edge. Some of the Diamond Naturals foods do have a few of the 'lesser quality' ingredients in them, but if you simply cannot afford the other brands listed here, or they just are not available to you, then Diamond Naturals is probably the best choice. This food is not ethoxyquin-free.

Solid Gold - Solid Gold makes several different formulas, from a 'small breed' food called Just a Wee Bit, to a 'large breed' food called Wolfking. The formula called Hund N Flocken is their 'original' adult food. They also have a beef-based formula, a fish-based formula, and a grain-free formula. This food is not ethoxyquin-free.
CORE - This is Wellness' grain free food.

&
by nature - By nature makes two product lines. One is simply called by nature, and the other is called Brightlife (both are pictured here). I would like to see a little more meat in these foods, but they are okay choices if your area is limited in the availability of high-end foods.

Professional - Yet another of Diamond's foods, Professional is a small step up from Diamond Naturals, in both quality and price. They are, in fact, very similar. This food is not ethoxyquin-free.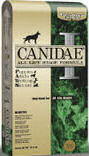 Canidae - Canidae* used to be a much higher quality food until the formula change. It is still, however, a good quality food, though it is not ethoxyquin-free.

Canidae Grain Free - This is Canidae's brand new, grain free food. It currently comes in two flavors; the original, chicken, turkey, lamb, & rice formula, and a new salmon formula. This link takes you to the 'original' flavor. This food is not ethoxyquin-free.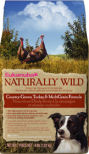 Eukanuba Naturally Wild - I am ONLY including this food for those of you who might only have a PetsMart in your area, for example, and are not able to get any of the above-mentioned foods. This food is the Iams Company's attempt at a high-end dog food. Like regular Eukanuba, it doesn't come cheap. In fact, in my area, it runs right around the same price of foods like TotW, Innova, Solid Gold, Merrick (depending on formula), & Wellness, and isn't too far behind foods like Nature's Variety Instinct, EVO, Solid Gold Barking @ the Moon, CORE, & Before Grain! Definitely not a food I would spend my money on, unless it was the only decent food available in my area. This food is not ethoxyquin-free.


---
* Canidae has recently changed all of their 'original' formulas (see http://canidae.com/new-formulas.html. They would like for us to believe that all of these changes have improved the foods, and they make several claims about the "New & Improved" formulas that I wholeheartedly disagree with. Those of us that fed Canidae for many years chose to feed Canidae because it was not a grain-heavy food, and because it contained quite a bit more meat than other foods available on the market. We also chose to feed Canidae because it did not contain fillers and excess fiber. In these 'improved' foods, they have added four additional grains, including barley (a gluten), rice bran (a by-product), and millet, as well as tomato pomace (another by-product). They claim that these 'diversified carbohydrates' are better for our dogs, and that the actual amount of carbs in the food has been lowered by as much as 1%. One percent?! Big deal! They have also added peas and potatoes as the 7th and 8th ingredients. That is not a big deal, but the grain, to me, is, since it was such a low-grain food before.
Regardless, Canidae is STILL a high quality product, in my opinion, and still one that I will recommend, in addition to their two new grain free foods, which they came out with, I suppose, to appease those of us who made such a fuss about the addition of so many grains in the new original formulas.
---
Has this information been helpful to you? If so, consider making a small donation of any amount to the web site's author. Countless hours have been spent putting this page together to help people just like you. Any amount you would like to give would be very much appreciated.

---